мониторинг Фин. маркта
внимание данные не соответствуют реальности,  для мониторинга Фин. маркта нажмите на ссылку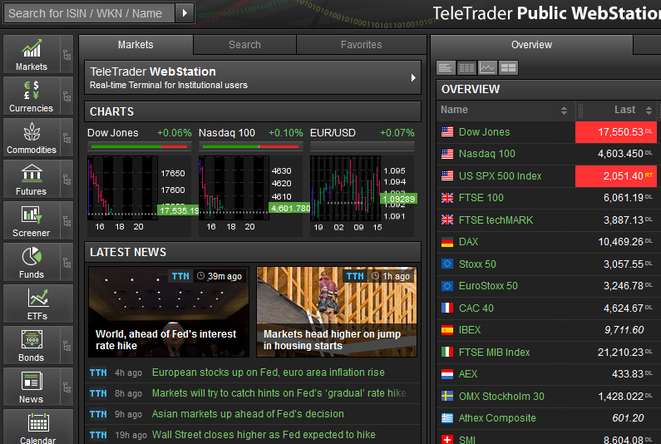 ---
Мониторинг Идей
Trade Ideas Position: GBPUSD Gartley
(Ср, 14 ноя 2018)
Deep Gartley it is. Exact Entry Stops and Targets will be shared with my inner-circle.
>> Далее
DXY - Wait & Watch until today's CPI
(Wed, 14 Nov 2018)
The DXY is going through a pullback ahead of today's CPI data. Data should come in strong, so watch 97.40 as a momentum re-engagement line.
>> Далее
SPY Daily Prediction Updated
(Wed, 14 Nov 2018)
This took a lot of thought. I hope you enjoy! GLTA...
>> Далее
GU Weakness?
(Wed, 14 Nov 2018)
set up your r:r by waiting for a small correction that breaks to the downside.
>> Далее
AUDNZD potential long setup
(Wed, 14 Nov 2018)
Deep crab has completed at long term support, i'm waiting for a valid reversal signal for a long position. Need to wait at least a day after Australia's employment data is released tomorrow (15 November GM+8 8:30am) #tradingwerks
>> Далее
wednsday 1:22am
(Wed, 14 Nov 2018)
trade at your own risk; I am not responsible for your losses.
>> Далее
Alibaba Group SHORT --> RSI Trend Lines & Channel
(Wed, 14 Nov 2018)
Alibaba Group SHORT --> RSI Trend Lines & Channel
>> Далее
EURJPY short chance
(Wed, 14 Nov 2018)
Instant entry . With H4 momentum . at least tp 1 at the arrow ( might go further down) SL is @ outside of top bb .
>> Далее
USDMXN CORTO
(Wed, 14 Nov 2018)
Confirmaciones: - Linea de Tendencia - Patrón Bat
>> Далее
AMD LONG --> RSI Trend Break --> Uptrend Confirmation
(Wed, 14 Nov 2018)
AMD LONG --> RSI Trend Break --> Uptrend Confirmation
>> Далее
Coming out of the correction or downtrend correcting?
(Wed, 14 Nov 2018)
I hope that we are on the way back to an uptrend but I am not willing to say it is time to go long. Based on the VIXY, the volatility is trying to hang around.
>> Далее
LONG TERM EURCHF - 1ST SETUP = SELL, 2ND SETUP = BUY (D1 CHART)
(Wed, 14 Nov 2018)
CURRENTLY ON D1, EURCHF HAS SHOW REJECTION OF MARKET STRUCTURE LEVEL @ 1.1370 CURRENTLY IN THE CD LEG OF ABCD PATTERN. SELL NOW WITH TARGETS AS MENTIONED ON CHART. ONCE CD IS COMPLETED, LOOK FOR BUY OPPORTUNITIES AT PREVIOUS MARKET STRUCTURE INDICATED WITH TP LEVELS @ 0.382 AND 0.618 RETRACEMENT OF AD MOVE.
>> Далее
Bearish
(Wed, 14 Nov 2018)
In the present run down, Crude may visit a low of 58.60
>> Далее
USD / Canadian Dollar Drop !
(Wed, 14 Nov 2018)
USD / Canadian Dollar break, move to red line.
>> Далее
BTC intraday
(Wed, 14 Nov 2018)
Looks like BTC/USD settled beneath $6,300 for presently as bears have had an upper hand over the overpowering larger part of cryptocurrencies. The biggest advanced coin endeavored a recuperation at the starting of the week, but $6,400 resistance demonstrated to be as well solid to be taken out effectively.
>> Далее
ETHUSD Bitmex - 4hr
(Wed, 14 Nov 2018)
Tweezer bottom on the 4hr currently bouncing off the golden pocket region.
>> Далее
GBPJPY Will go up
(Wed, 14 Nov 2018)
TP-1:152.500 TP-2: 159.000
>> Далее
wednsday research 12:00am
(Wed, 14 Nov 2018)
trade at your own risk; nor responsible for your losses.
>> Далее
short BTC If support broke
(Wed, 14 Nov 2018)
short BTC If support broke
>> Далее
TA/FA Nov 14th
(Wed, 14 Nov 2018)
The GBP/USD pair is seen flirting with the 1.30 handle, as we progress towards the European trading, having stalled the overnight bounce near 1.3035 region, as attention now turns towards the crucial UK Cabinet meeting on the Brexit deal and inflation figures. 1. Technical Overview The pair lost the 1.3000 level but holds on to daily gains and down for the week. The 4 hours chart shows that the price has been unable to clear the 200 EMA, while technical indicators have lost their upward strength after reaching their midlines, now gaining downward traction. The 20 SMA in the mentioned chart maintains is bearish slope below the larger one and above the current level. The pair would need to move beyond Friday's high at 1.3069 that stands now in the way for additional gains toward 1.3174, where the pair set a top last week. Fundamental headlines are largely overshadowing technical readings, yet given the sharp 100 pips' pullback from daily highs, seems it will take more than an optimistic headline to convince again bulls. 2. Fundamental Overview The GBP/USD pair jumped to 1.3046, its highest for this week, as news hit the wires indicating that the UK and the EU have agreed on a Brexit deal, including a solution to the infamous Irish border issue. The document, still unknown by the market, is now at the disposal of UK Cabinet members ahead of a meeting that will take place this Wednesday at 14:00 GMT. Enthusiasm was cooled down just partially by comments from a DUP spokeswoman that said that there are unconcluded things. Nevertheless, the market is optimistic that a deal text has been agreed. If it passes the Cabinet, it will then have to pass the UK's Parliament, so there´s a long way ahead, but at least seems things are moving in the right direction. The UK released earlier today employment figures, mostly encouraging although they didn't reach the price, overshadowed by Brexit tensions. Nevertheless, average earnings rose at their highest rate in a decade, up by 3.2% excluding bonus in the three months to September, while the ILO unemployment rate for the same period was up to 4.1% vs. the previous and expected 4.0%. UK's October inflation will be out this Wednesday, seen up 0.2% MoM and 2.5% YoY.
>> Далее
GBPUSD to spot Divergence and Trend Reversal
(Wed, 14 Nov 2018)
1. Black support line broken = down trend started 2. Blue Line is the original Resistance or "Top" where price would reject from it 3. Red Line is the original Support from down trend where the price would reject from it 4. orange line is the "New Top" from down trend where the price would reject from it 5. 3rd support broken and price move below the red line as i marked with yellow triangle, that is where the abnormal price is happen and as you can see CCI and Stochastic created Higher Low 6. DO NOT REMOVE THE TREND LINES so soon 7. Price broke Orange Trend Line, CCI(30) crossed 0 value, then broke the Blue Trend Line (The Original Down Trend Line) 8. Absolute Bullish Reversal we spot there.
>> Далее
Potential Inverted Head & Shoulders For $PAL
(Wed, 14 Nov 2018)
Potential inverted head and shoulders on the 4 hour time frame. A break of the trend line with a retest and bounce to first resistance at 172 sats would potentially be an even bigger inverted head and shoulders.
>> Далее
Miss Cleo has been authorized to issue you a BTCUSD Reading!
(Wed, 14 Nov 2018)
It is vital that you call immediately! There's a reason Institutions don't want you to learn this! Whales do everything to keep this from you! Hurry and learn this before it's banned!
>> Далее
USDJPY Forecast And Technical Analysis US CPI Ahead
(Wed, 14 Nov 2018)
Fundmentals: Japan Capacity Utilization and Industrial Production figures released and made no significant effect on the pair.The market players will be focusing on US Inflation figures which will be released at 08.30. Technically: Anka created doji candles on Monday and Tuesday indicating indecisive marketplace. The pair is trading between 113.600 ( Our second target of Bearish Shark ) and 114.200. It is well above EMA 50. USDJPY finds buyers at 113.600. A close below 113.600 would confirm a short term reversal, however, fundamentals – Diverging policies of Central Banks – are limiting this bearish move. Midterm overview of the pair is strongly bullish. Break above 114.250 would lead the price 114.500, 114.700 and 115.200. Potential pullbacks towards 113.100 – 112.800 can be used as buying opportunities.
>> Далее
USDJPY SELL #FOREX
(Wed, 14 Nov 2018)
USDJPY SELL #FOREX ENTRY: 113.85 - 113.90 SL: 114.20 TP1: 113.50
>> Далее
GBPNZD rebota de soporte D1 en H1
(Wed, 14 Nov 2018)
Van 3 sesiones de baja volatilidad (Doji) lo cual puede ser el preludio de una reversión de tendencia, en menos de 12 horas se define el rumbo de la libra esterlina https://www.tradingview.com/x/sqF41s3w/
>> Далее
DXY strength
(Wed, 14 Nov 2018)
look for a small corrective strucutre that breaks to the upside.
>> Далее
USDJPY weekly short
(Wed, 14 Nov 2018)
signs of exhaustion on the weekly, heading back to previous order block.
>> Далее
Tax-cut Euphoria Bubble causes turbulence
(Wed, 14 Nov 2018)
There was a statistically significant bump-up in the stock market following Trump's presidential victory. (*) In 2017, the positive slope of support clearly increased from long-term under Obama (2009 to 2015) forming the shaded area I'm calling a 'bubble' (not to mention the parabolic slope above it). I expect this was due to anticipation that tax cuts would stimulate the economy. However, the exuberance was excessive, an overestimation, and long-term support is more realistic wrt GDP. I expect the turbulence we've seen since early 2018 reflects the tenuous value of the overestimation and the weight of the long-term trend keeps the bull tethered. The red star isn't so much a prediction as pointing to the 'attractor' that's pulling the market forward along a turbulent 'flat' trend, trying to guiding it toward on a more realistic track. Tax cuts and deregulation may produce real increased GDP growth, causing the trend will rise higher than the red star. Let's hope! And let's hope things don't fall lower than the star! (*) http://archive.is/33RPK https://www.washingtonpost.com/news/monkey-cage/wp/2018/01/09/the-trump-bump-in-the-stock-market-is-real-but-its-not-helping-trump/
>> Далее
SC Sia Coin Next Rally 67% !!
(Wed, 14 Nov 2018)
SC Coin coming on the Support Levels You Can Buy and Enjoy Next Rally. Buying Zone 70-78 Sell- 95 , 110 , 122 Stop Loss- 60 I hope that Price can fly From Buying zone. Share Your Opinion in Comments. if You Satisfied With My idea Then Dont Forgot To Hit Like. Warning- I m Not a Financial Advisor this idea Only For Educational Purpose Only. Thank You !!
>> Далее